Self-published authors have so much to look forward to and to be excited about when writing. What is most important is how to promote and sell one's work.
Authors, therefore, have to improvise on innovative ideas, have a flexible schedule and most importantly express their creativity. This helps attract their intended target audience. Here are a few book promotion ideas for self-published authors.
Have an author's website
The 21st Century brought along with it numerous ways to connect. Self-published authors need to consider having a website. According to Midge (2013) "You simply need to have an online presence so that readers, potential reviewers or interviewers interested in your work can contact you." The optimal period to create an author's website is whilst one is still in the process of writing. Keep the website up to date with activities and proceedings of the project to be launched. Updates may include insights from the book which can lure target audiences. Also, encourage viewers to subscribe for updates.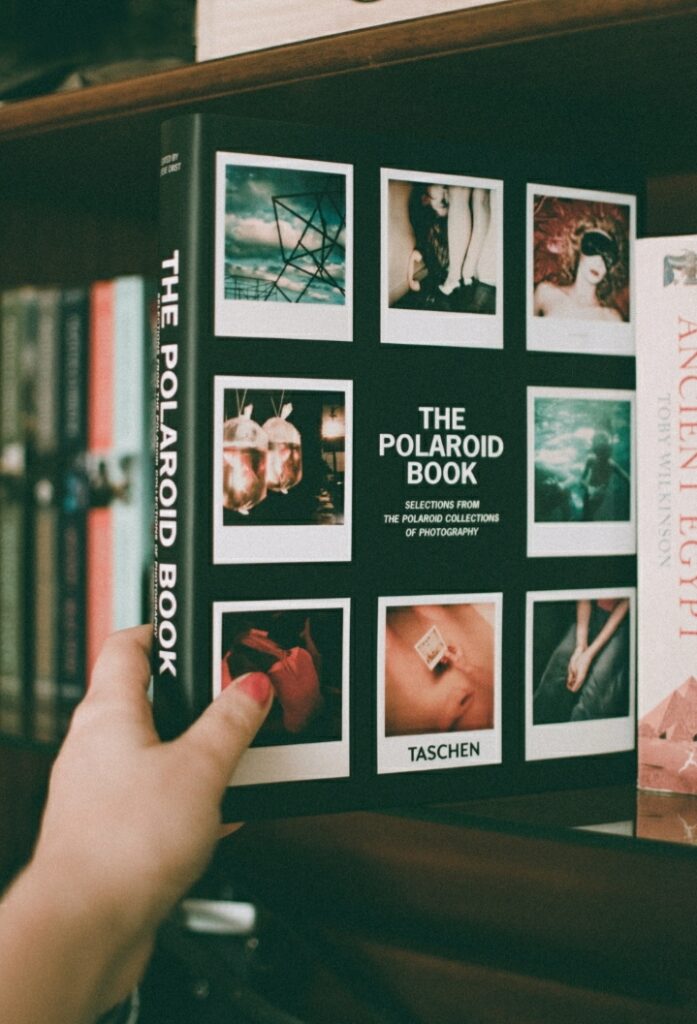 Engage with book promotion sites
This is the best way to promote a self-published book. There are paid and unpaid sites. With paid sites, you can pick the ones within your budget to best promote your work. Examples of these sites include Bookbub, Free digital today, Free Booksy, Awesome Gang, Bargain Booksy, Goodkindles and many more.
Use social media
In this digital era, social media is considered as one of the most powerful and essential tools to promoting your book as a self-published author. Create a page or channel on your preferred social media platform and begin to share with the prospective market. Webinars and online workshops on Zoom, Google Meet as well as live sessions on Facebook and Instagram can also help in enlarging your potential market.
Podcast Book Marketing
Podcasts are like radio channels that can be played and replayed at any time and anywhere with the frequency region. Converting your work into an audiobook and making it available as a podcast can also help promote your book as a self-published author. Audiobooks come with lots of advantages and having one is a great deal. Your book can be available on Spotify, iTunes or any podcast platform.
Invest in Professional Cover Designs
A well-designed book cover, from first glance, has the power to intrigue a potential reader to pick out the book and consider reading the blurb for a glimpse into what the book is about. An author needs to show professionalism through their work, most importantly through their cover design. Cover designs should be catchy because they play a bigger role in the attraction of customers.
Book reviews

When a book catches an audience's attention, they are likely going to look up any reviews that have been written about the book. Reviews are the audience's thoughts and opinions on your work. Make sure to get reviews by asking family, friends and colleagues to read your work and give their honest opinions about your work. Reviews could be good or bad, try not to pay too much attention to the bad ones lest they demotivate you. Ratings also contribute to the reviews, these help you know how your book is doing against others of the same genre.
Amazon author page optimisation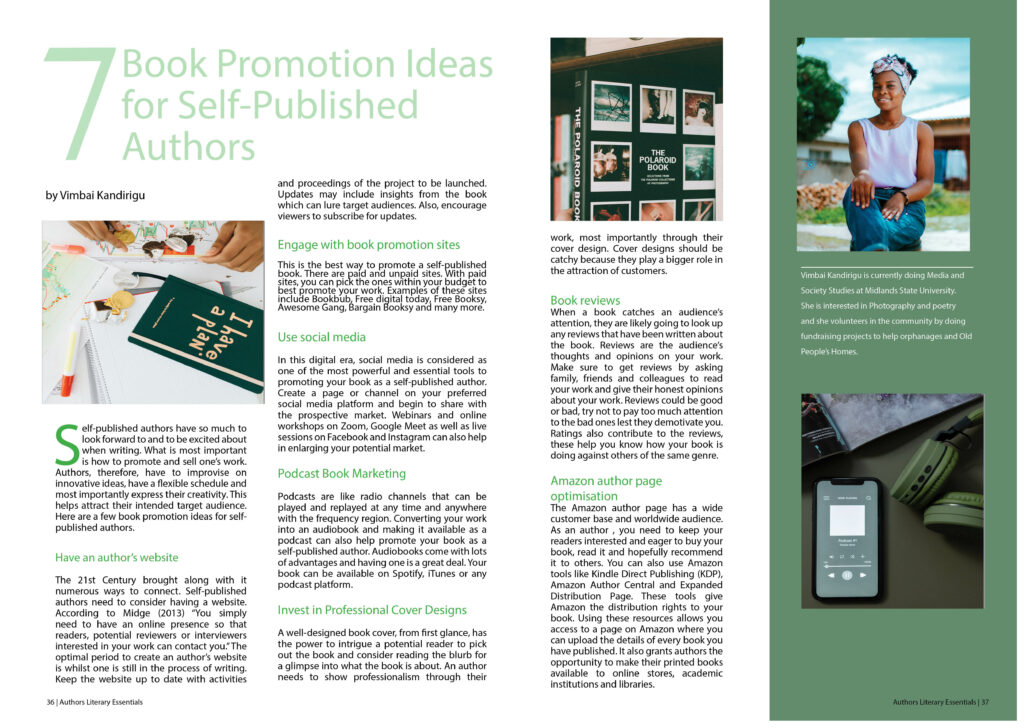 About the author
Vimbai Kandirigu is currently doing Media and Society Studies at Midlands State University. She is interested in photography and poetry and she volunteers in the community by doing fundraising projects to help orphanages and Old People's Homes.
To discover more topics, grad a copy of the ALE epub @ https://rm-pa.org/product/ale-publication